Our Equipment & Fleet
L&S is equipped with state of the art processing and sorting equipment. With our new elevated sorting line, we are able to process and sort materials more efficiently than ever.
L&S is equipped with multiple 100 cubic yard walking floor trailers. These unique trailers allow for the easy removal of the materials they are hauling. Contact us for information on our 100 yard walking floor trailers.
Our clean, sturdy, and efficient roll-off containers allow for easy removal of construction & demolition waste. Call us to rent one of our top of the line roll-off containers.
Our fleet includes multiple excavators which allows for faster and more efficient demolition. These excavators are essential to unloading trucks for processing and sorting.
Why Choose L&S Demo Recycling?
Our Team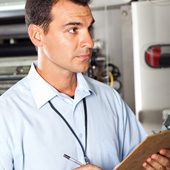 We happily employ a team of expert truck drivers and machine operators that we believe are the best in the business. Many of our team members are bilingual, allowing us to communicate most effectively with our customers. It is because of our strong team that we are able to deliver unsurpassed customer service and value to our customers. Stop in and meet our amazing team that makes up L&S Demo Recycling.
Our facility is located in Conshohocken, PA and we proudly service the greater Philadelphia area, including Ambler, Abington, King of Prussia, West Chester, Collegeville, Bensalem, and more.
Contact us